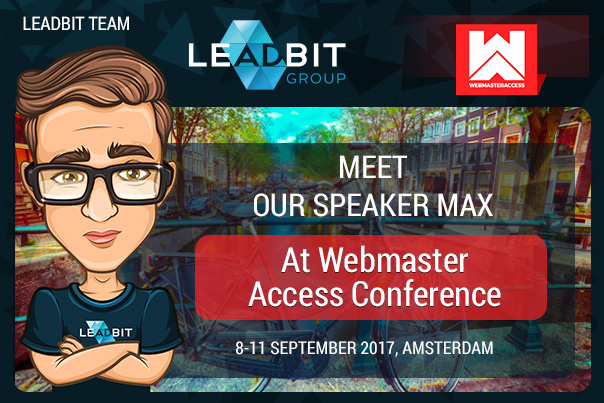 Meet Leadbit Team at WebmasterAccess 2017!
Hey guys, are you going to attend WebmasterAccess 2017 held in Amsterdam on September 8-11?
#Leadbit team is also doing. It's our first time on this conference, but we have something special for you!
Meet our speaker Max!
He helps Leadbit Group build strong partnerships with leading traffic sources on the market, creating a stronger brand presence on the market. At the event, he will provide you some valuable insights into how to maximize your presence on Eastern Europe.
Come and hear the ideas that may become the turning point for your business.
Want to schedule a meeting with Max?
Email – m.akhlestin@leadbit.com
Skype – live:max.leadbit
Feel free to contact him.
See ya at Webmasteraccess!
8-11 September, Amsterdam.