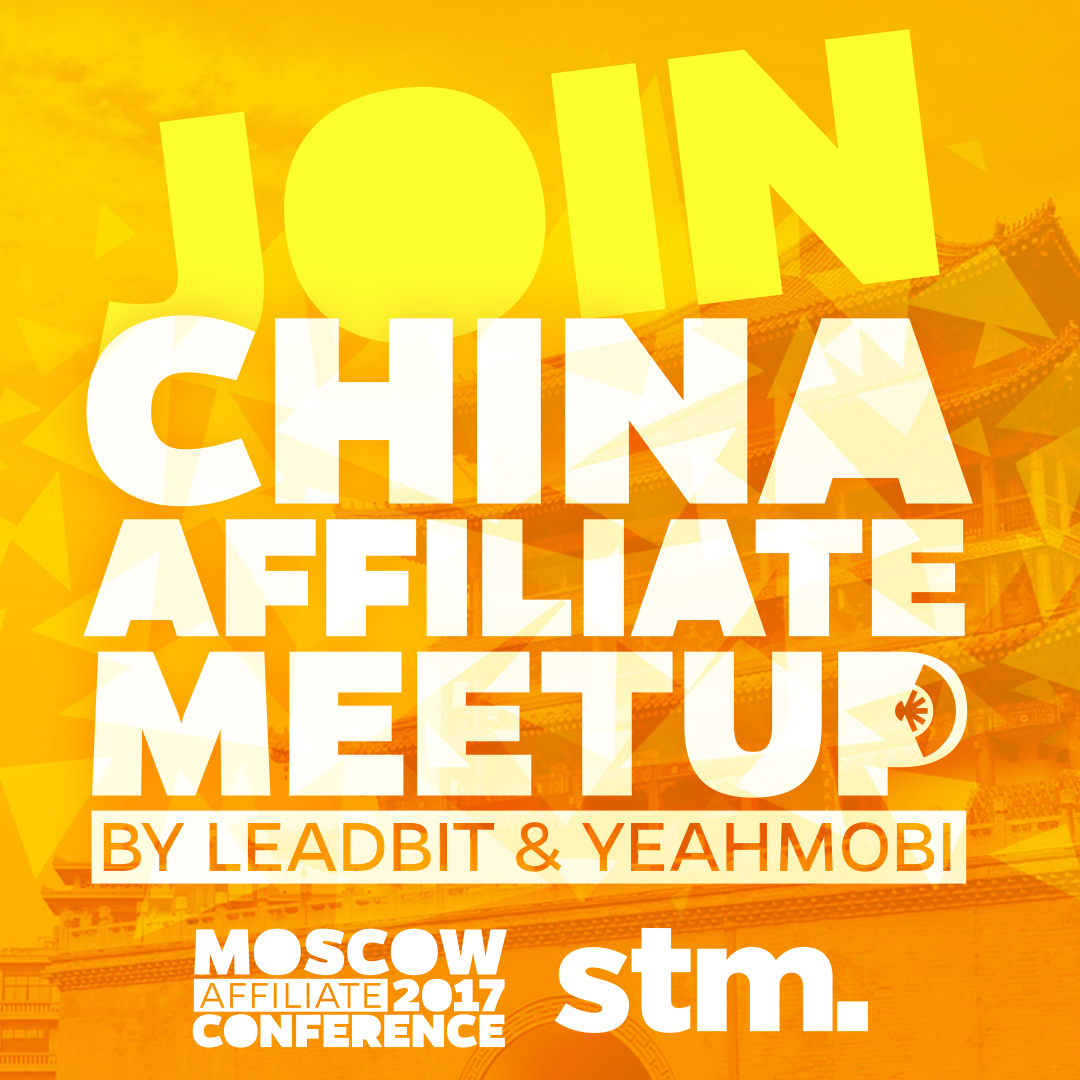 China Affiliate Meetup by Leadbit & YeahMobi this summer!
After the heated Moscow Affiliate Conference and Afterparty we are happy to announce the global set of Networking Events!
Join China Affiliate Meetup by Leadbit & YeahMobi this summer!
Event is featured by the STM Forum and Moscow Affiliate Conference and organized to gather the local affiliate community to share and discuss the experience, create business contacts and have amazing party time together!
Our first step is Xi'an – heart of ancient China and headquarter for YeahMobi.
Meetup Headliners are:
Leadbit – Direct Advertiser and Affiliate Network
YeahMobi – Mobile Monetization Leader
STM – World's Largest Premium Affiliate Marketing Forum
Meetup Partners are:
ClickDealer
OutBrain
MGID
Meeting point: Xi'an, China
Date: 14th of July 2017
Quantity of attendees: 120-180
Entrance for Affiliates is FREE, Sponsors and Partners have limited access
You will get the:
–       Expert speeches & cases
–       Lounge Party
–       New contacts and special gifts
Agenda
1) 13:30 – Welcome coffee & Registration
2) 14:00 – 19:00 Speeches from companies, known bloggers & TOP affiliates, Panel discussion
(mobile installs, nutrition, e-commerce, mobile subscriptions, binary options, native traffic)
3) 19:30 – Lounge Party
See you!